PH1 PowerHalt
Pacbrake's PH1 PowerHalt air intake emergency shut-off valves provide a reliable and safe method of shutting down the engine.
It is an inexpensive solution for your safety needs. This option is recommended when the operator works in close proximity to the equipment.
PH1 KEY BENEFITS :
► Compact & lightweight
► Low maintenance
► Pull cable valve
► Economically priced
Read more about understanding the risks of working around combustible vapors, and being aware of the solutions available to protect your crew and equipment in our DIESEL ENGINE SAFETY & SOLUTION GUIDE.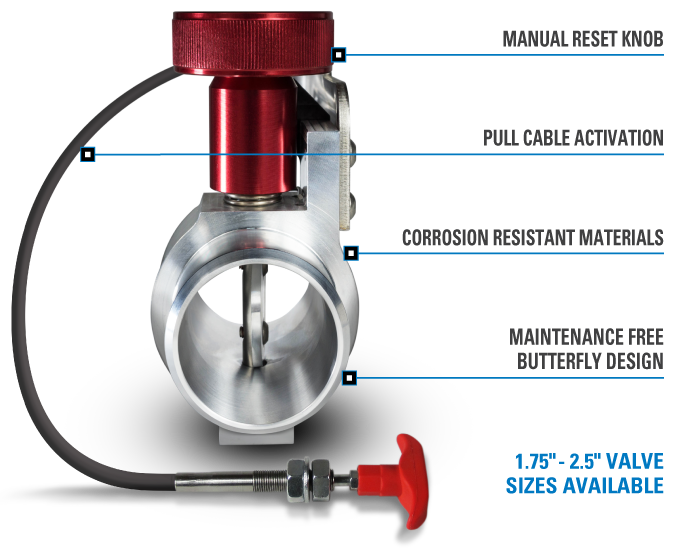 PowerHalt Catalogue
A complete product listing for all our PowerHalt Shut-Off Valve offerings

PowerHalt Catalogue

View
Product & Safety Overview
Application Guides
System Selection Guide
How To Order
Specification & Data Selection
Components
& More