PowerHalt PH3
Pacbrake's PH3 PowerHalt air intake emergency shut-off valves provide a reliable and safe method of shutting down the engine. PowerHalt's PH3 offers one of the safest control options on the market – providing a hands-free operation with an automatic reset function as well as various control options. It also has a built in anti-foul cycle for automatic valve maintenance.
PH3 has the PowerGuard automatic overspeed limiter or the PowerGuard manual control options available. Both systems come with automatic reset function.
PH3 KEY BENEFITS:
► Compact & lightweight
► Maintenance free
► Smart system
Read more about understanding the risks of working around combustible vapours, and being aware of the solutions available to protect your crew and equipment in our DIESEL ENGINE SAFETY & SOLUTION GUIDE.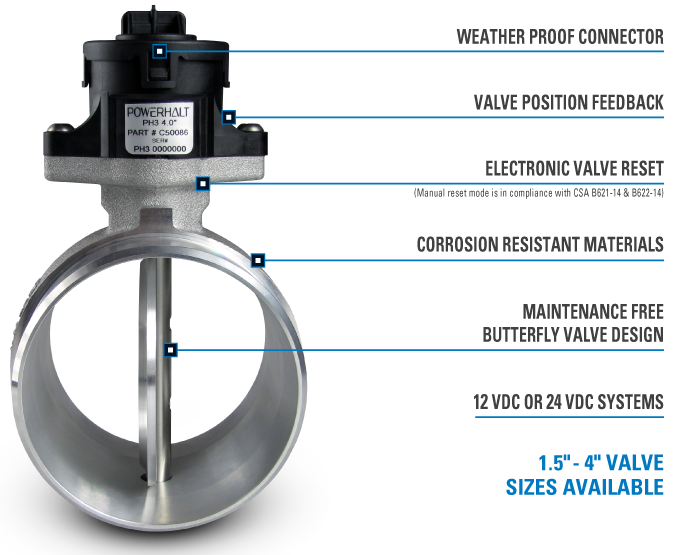 PowerHalt: Operating & Troubleshooting
Helping you achieve optimum results with your PowerHalt Shut-Off Valve
PowerHalt Catalogue
A complete product listing for all our PowerHalt Shut-Off Valve offerings

PowerHalt Catalogue

View
Product & Safety Overview
Application Guides
System Selection Guide
How To Order
Specification & Data Selection
Components
& More