Pacbrake Is An Industry Leader In World Class Vehicle Technologies
When it comes to vehicle technologies, Pacbrake has evolved into one of the most reliable solutions providers in the industry. A multitude of factors come into play in making this happen, but the most significant of these include the fact that they stock products that actually work. In addition to that, they also do a very good job of providing excellent customer service and also keeping abreast with cutting edge technologies. The products that they stock and which have made them a household name in the vehicle technology industries include:
Their valving solutions
Valving has become an obsession for most vehicle manufacturers and a significant number of vehicle owners in the past. This is because it has come to be seen as one of the more effective ways of managing emissions from most types of automobile engines. Pacbrake provides a wide range of products to be used for this application. These include air intake shutoffs, EGR valves, diverters and exhaust throttles. Installing any of these on the appropriate engines will definitely have the desired result. This is on account of the fact that the merchandise from Pacbrake is made to surpass industry standards, but at a price that is reasonable.
Air management products
Air management is crucial in most commercial vehicle applications. For instance, air suspension is an accessory that one should definitely aspire to get, since it helps in improving a vehicle's ride, helps in maintaining the life of the vehicle's suspension, reduces waywardness and improves a truck's stance. Installing one of these will therefore make any truck a lot easier to live with as well as cheaper to maintain. Some of the other air management related products offered by the company include air compressors, solenoids, cylinders and in-cab air control units.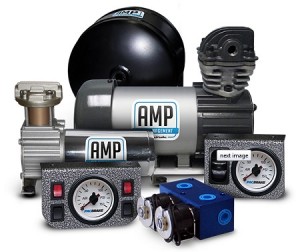 Performance accessories
Most people think that performance in the auto industry only refers to sports cars, but in reality all sorts of automobiles will need some sort of upgrade at some point in their life. If you run a fleet of trucks, for instance, you might need to improve the power output from each to make them more effective at hauling heavier loads. Pacbrake offers a variety of solutions that can be used for this, including custom exhausts, high performance oil filters, air horns, governor springs and so much more. The fact that most of these can be custom fitted means that they will work optimally and will maximize the output you can get from the truck.
Brakes and brake accessories
Trucks these days tend to haul massive loads, and one of the parts of the truck that will take a beating because of this is the brake system. Stopping a truck that weighs upwards of 30,000 pounds even at regular road speeds on a regular basis will require special brakes. Fortunately, Pacbrake is here to offer you this. The company has a wide range of brake-related products including pressure-regulated exhaust brakes, new engine brakes and servicing kits among many more. All of these products are designed to offer consistent performance at a threshold that is far beyond what you are likely to put them through. The result is a truck that is easy to control and which also happens to be very safe, as well as brakes that do not need frequent replacement.