PRXB Exhaust Brakes
WHAT IS A PRXB?
A PRXB is a Pressure Regulated Exhaust Brake that offers the highest retarding power for the lowest price available. Although the PRXB's retarding power is comparable to that of a compression release engine brake, the manufacturing and installation costs are significantly less.
HOW IS IT DIFFERENT FROM A STANDARD FIXED ORIFICE EXHAUST BRAKE?
Conventional exhaust brakes experience a reduced exhaust backpressure at low engine speeds, resulting in an unnecessary loss of braking power. Pacbrake's innovative PRXB addresses this issue with a patented wastegate design that regulates exhaust backpressure as engine speed changes. The valve maintains near constant engine backpressure throughout the entire RPM range, providing maximum exhaust braking power at all times.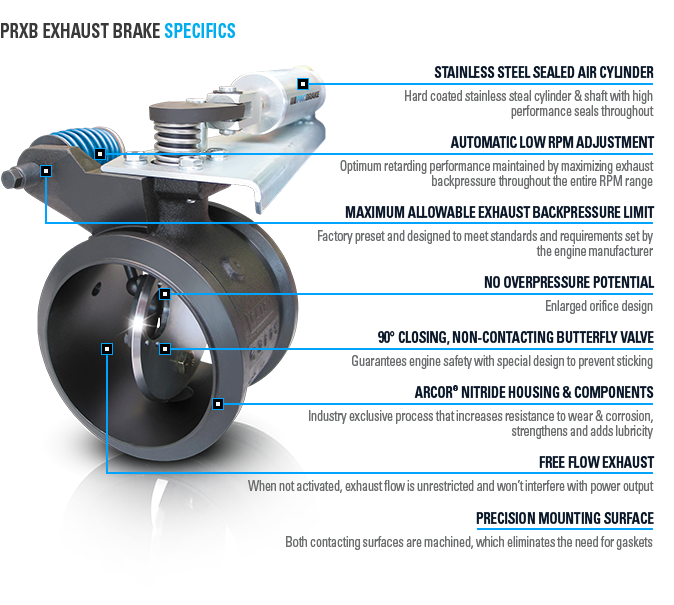 Controlled by a master ON/OFF switch, Pacbrake's exhaust brakes provide whisper quiet supplemental braking that allows service brakes to be used much less, ultimately saving money. They have the ability to be left on all the time, making it ideal for in-city driving or for steep, downhill grades. This product pays for itself as less wear on the brake pads means fewer brake jobs.