Performance
A fixed orifice exhaust brake is calibrated to generate its maximum backpressure at a specific engine speed. This engine speed is usually the maximum engine operating speed. As a result of the fixed butterfly orifice being sized for high RPM and exhaust flow, lower engine speed brake performance suffers, due to lower than optimal exhaust backpressure.
FIXED ORIFICE VS THE PRXB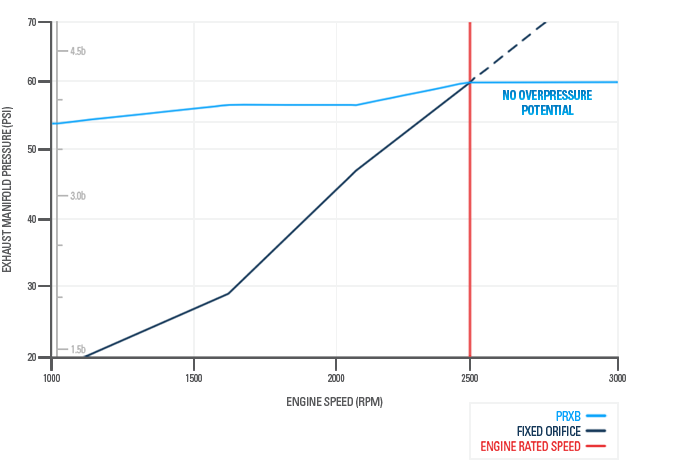 Pacbrake offers a higher performance pressure regulated exhaust brake called the PRXB, if overspeed protection and constant exhaust backpressure are requirements.